The grey suit is the best candidate for your everyday work looks. From shades of gunmetal to dove, androgynous looks and pencil skirts, the grey suit is here to stay. See the ones we are loving today.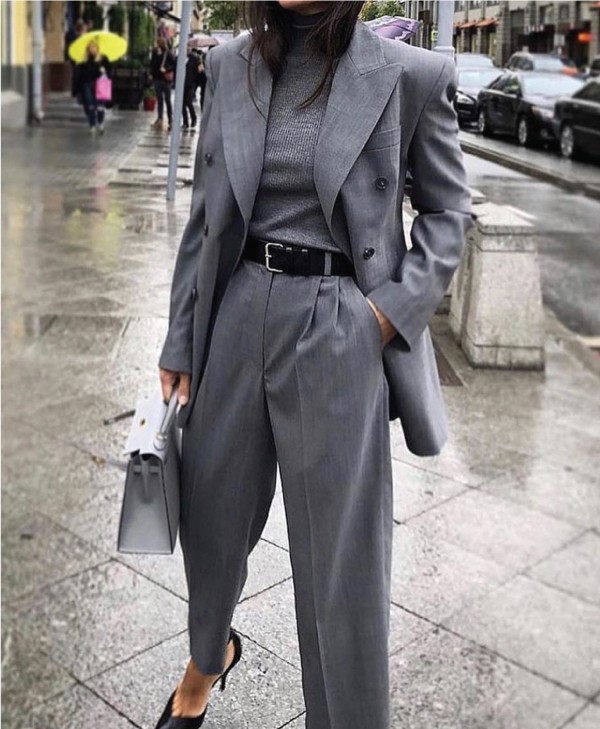 Choose a wide pant and fitted blazer for an elegant, androgynous look. Pair it with a grey shirt or knit and you have the perfect outfit for work!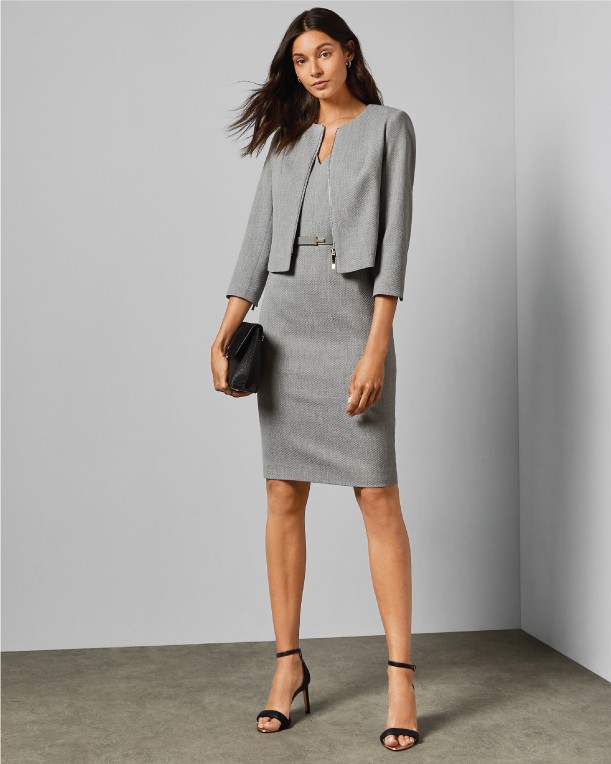 A pencil skirt is always the right piece to create a super professional and elegant look. Pair it with a short blazer and strappy sandals for a great summer outfit.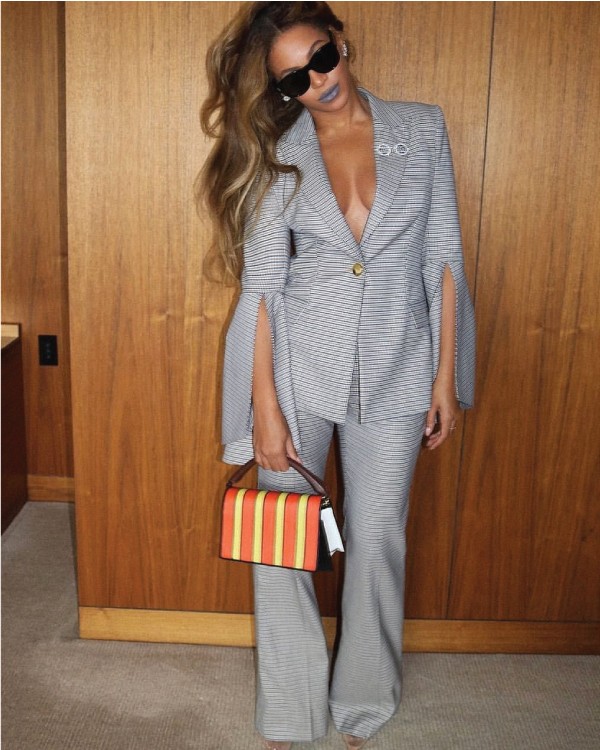 If you're not buying it, just take a look at Queen B with an amazing grey suit. Now, are you loving the grey suits yet?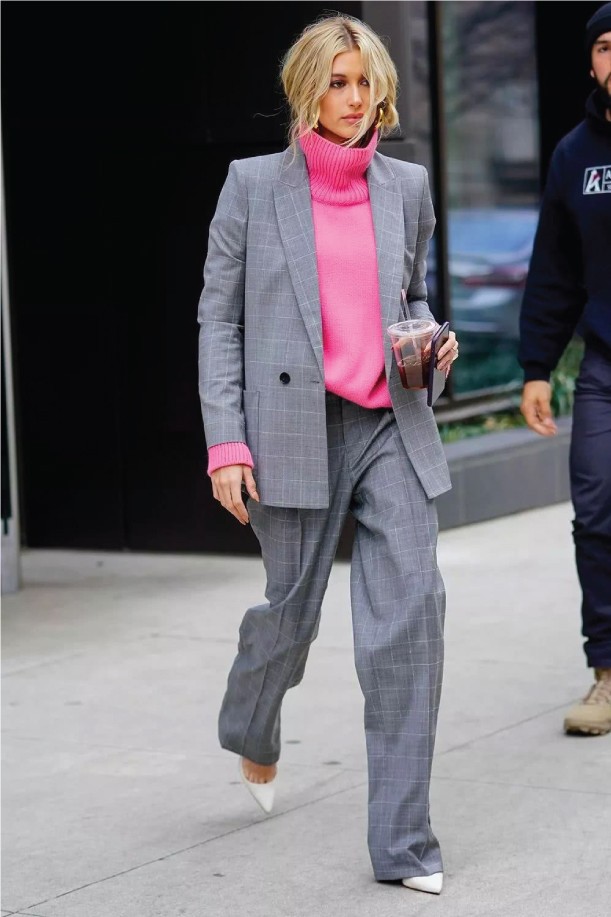 Hailey Bieber herself wearing a wide fit suit. What do you think? We love the pairing with a pink sweater for contrast, and white pumps!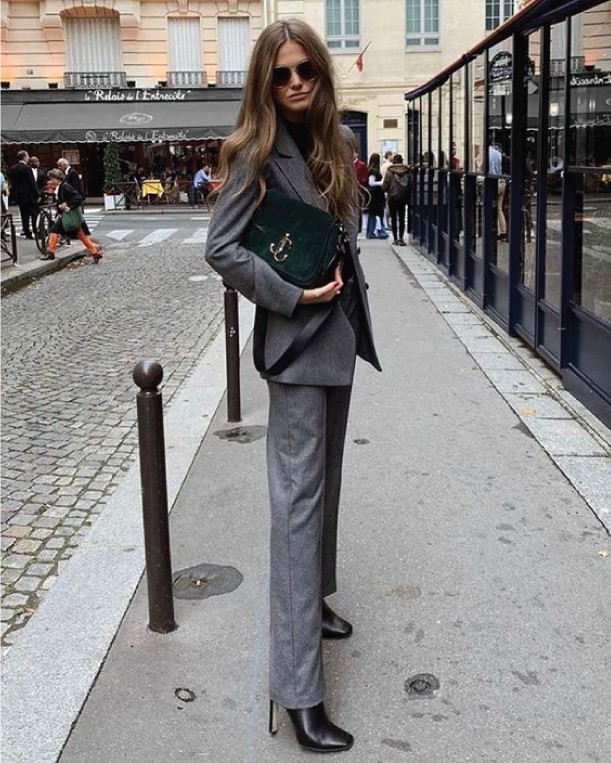 The coolest one so far for me is this suit with straight leg pants, a must to show off with your high heeled black boots!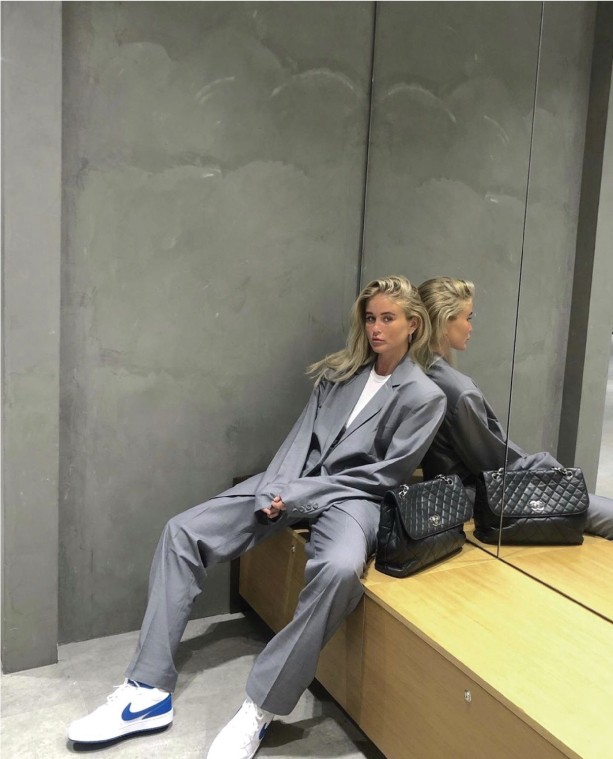 If you are looking for a more laid-back look, go for a more masculine suit and put on a cool pair of sneakers. You won't regret the finished look!