One challenge every store owner will face is how to increase online sales. Knowing where to start and how to stand out from the thousands of other ecommerce sites can be daunting.
The explosion of growth in ecommerce has only made it tougher to attract the visitors needed to boost online sales. To help with that, let's take a look at a popular marketing channel—social media—and review a few top social media marketing strategies that can help you increase sales.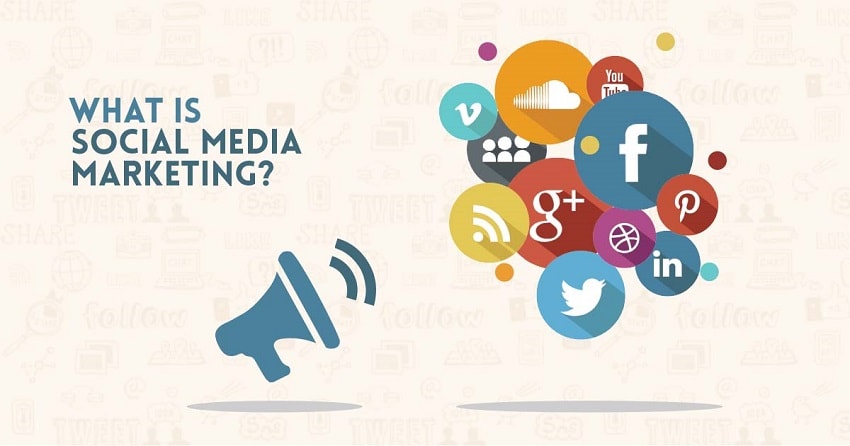 Social media marketing is the process of using social media platforms to promote and sell your products, services, and brand. Brands can use both unpaid (organic) and paid social media marketing tactics to increase online sales and generate awareness.
Social media sites include the common ones that most people know, like Facebook and Twitter, but there are also lesser-known social media sites that brands can tap into. Determining the right social media channel for your brand depends on what you're selling, who you're selling to, and your overall business goals.

When used effectively, social media can produce major benefits for your business. According to a Smart Insights survey, more than half of companies that use social media marketing find that it increases revenue and sales.
Beyond helping businesses boost online sales, social media marketing allows brands to have two-way interactions with consumers. This provides valuable feedback about your brand, products, industry and even competitors. Plus, it's a great testing ground for ecommerce brands.
Now let's dive into how you can implement social media marketing tips into your strategy.
17 social media marketing tactics to increase online sales
Post compelling content frequently
Automate word-of-mouth with social reviews
Create micro content for social feeds
Host a Twitter chat with your audience
Run a Pinterest treasure hunt
Make it easy to share your products
Be active on the right #hashtags
Align your posts with a trending topic
Invest in an infographic
Create quizzes and other interactive content
Pin your best posts to the top of your profile
Create a complementary Pinterest board
Make your Instagram shoppable
Participate in or own a Facebook group
Test out retargeted ads
Open a Facebook shop
Run an influencer campaign
Via: Shopify