We are excited to share our latest Autumn/Winter 18/19 trends focused on Kidswear . Once again our childrenswear trends team & giftware experts have been scrutinizing and researching the world of design, art, and pattern to create this essential print trend information.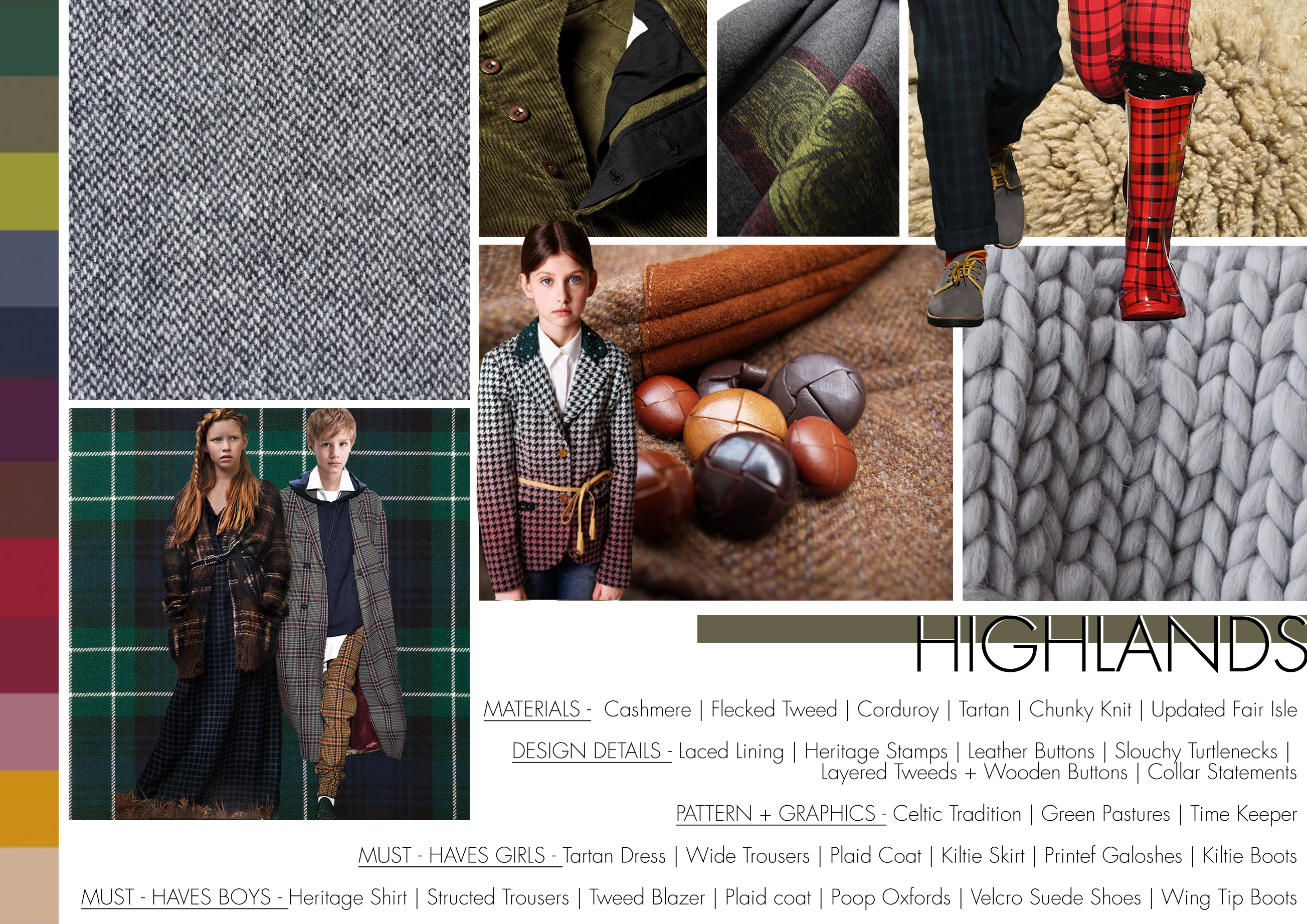 Enveloped in warm chunky knits, the little Highlander gravitates towards heritage tweeds with golden specks and
revisited tartans. Homespun-inspired Fair Isle sweaters pair with wide-leg cords in rich nature-driven hues. Reconstructed silhouettes breathe new life into classic pieces, reinvigorating outerwear with vibrantly dyed furs and playful details.
TAKEAWAYS: Focus on Heritage Mills | Textural Tweeds | Collision of Eras | Scotland as Inspiration | History Appreciated | Traditional Outerwear | Pieced Wovens | Directional Knitting | Tailored + Easy Silhouette | Updated Plaids are Key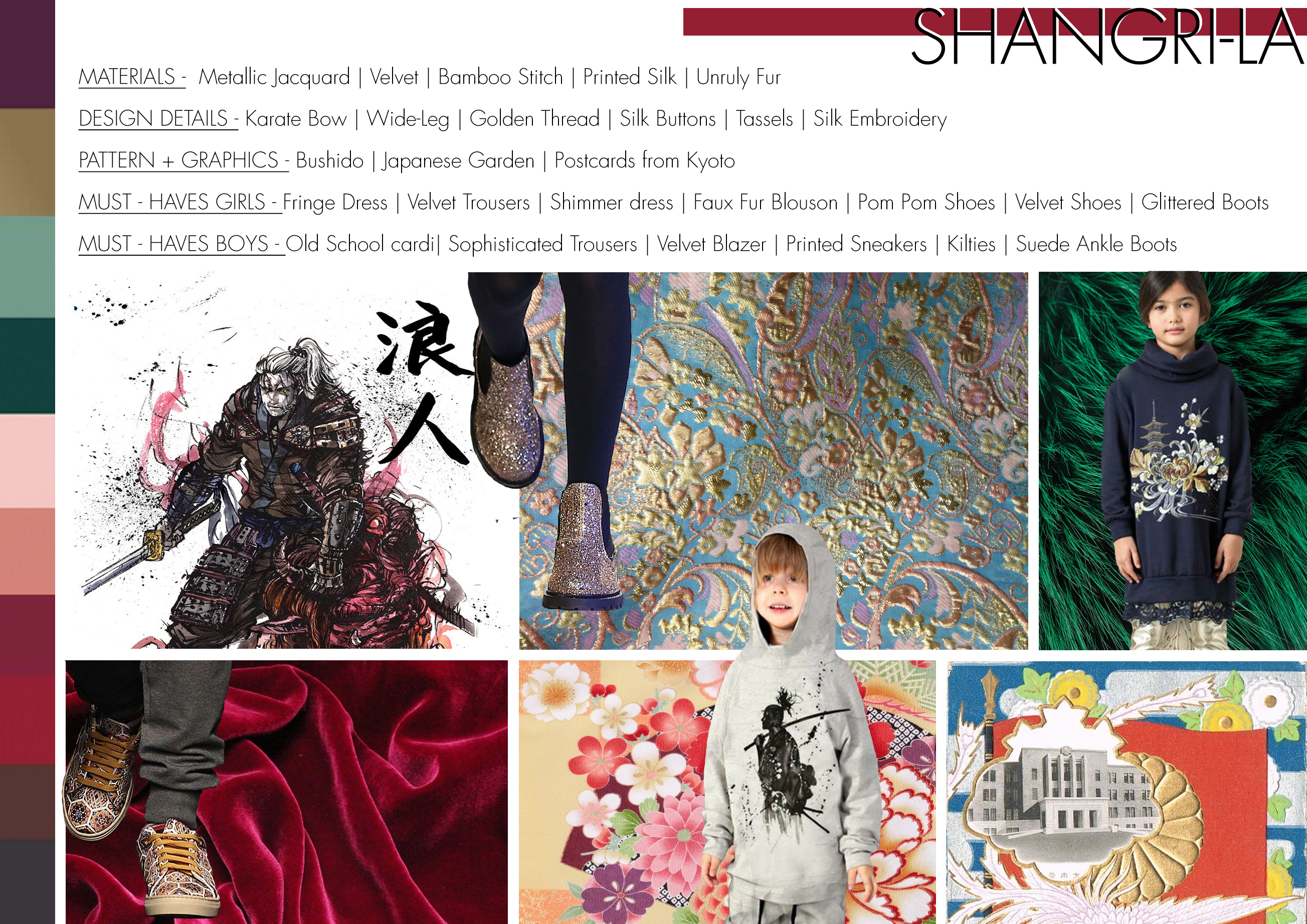 Mixing modern opulence with clean, contemporary lines creates sophisticated ensembles, draping chic silk robes over voluminous trousers and menswear-inspired shirting. Precision folds pair with decadent prints and luxurious jewel-tones for a rich update on tops and bottoms.
TAKEAWAYS: Understated Luxury | Opulent Modernity | Seamless Design | Clean Lines | New Minimalism | Effortless Silhouettes | Silk, Satin + Velour | Attention to Comfort | British Influence in Asia | Sleepwear Inspired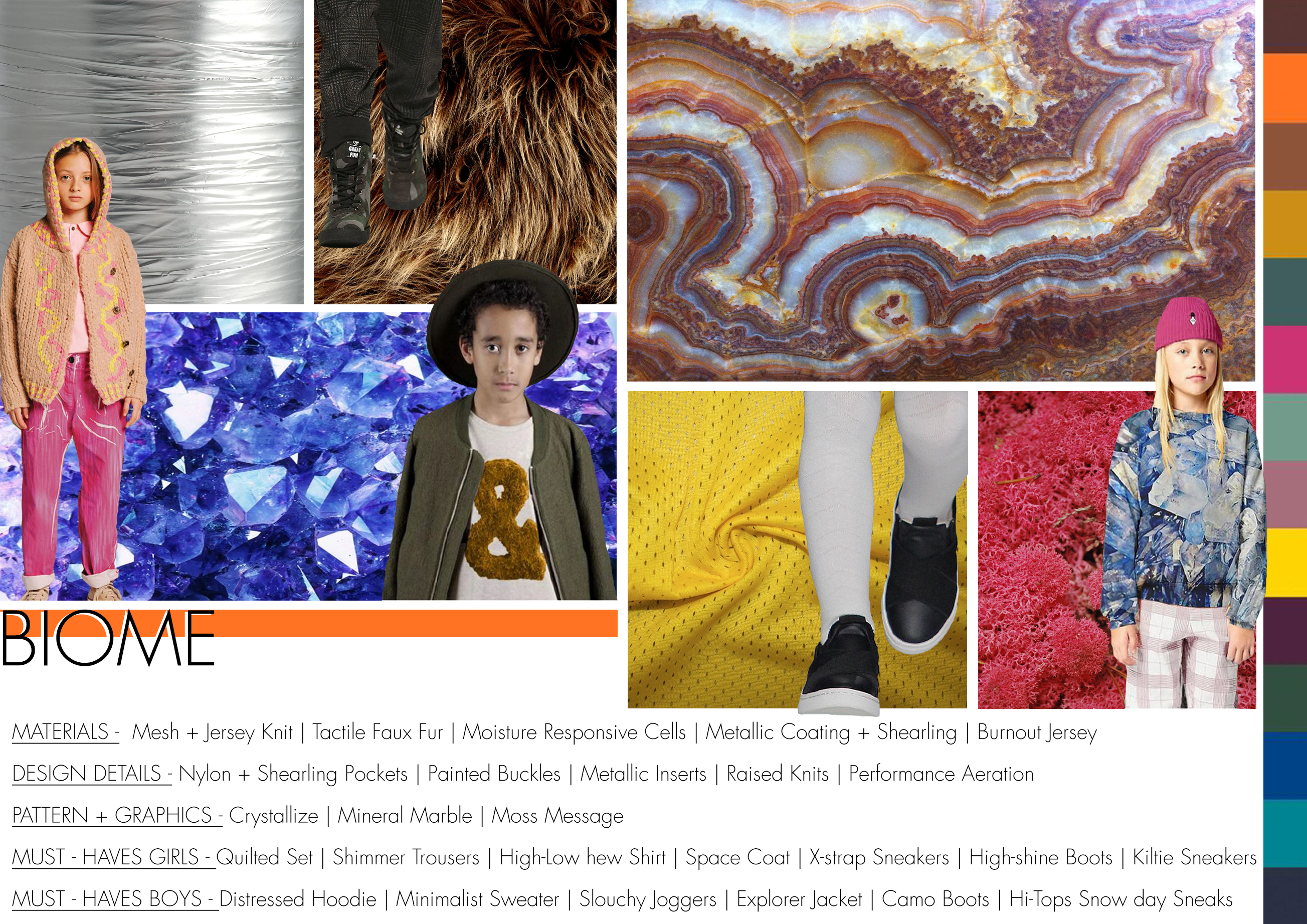 Active-driven elements mix with tactile faux furs to create unexpected pairings for a wintry ensemble. Dimensional furs act as accents on outerwear and footwear while tactical materials add an active element to everyday pieces.
TAKEAWAYS: Active Meets Outerwear | Man-made vs. Nature | Nature's Neons | Infusion of Cozy | Shearling + Chunky Knits | Coated Canvas | High Shine | Techy Details | Rugged Undertone | Earth-inspired Prints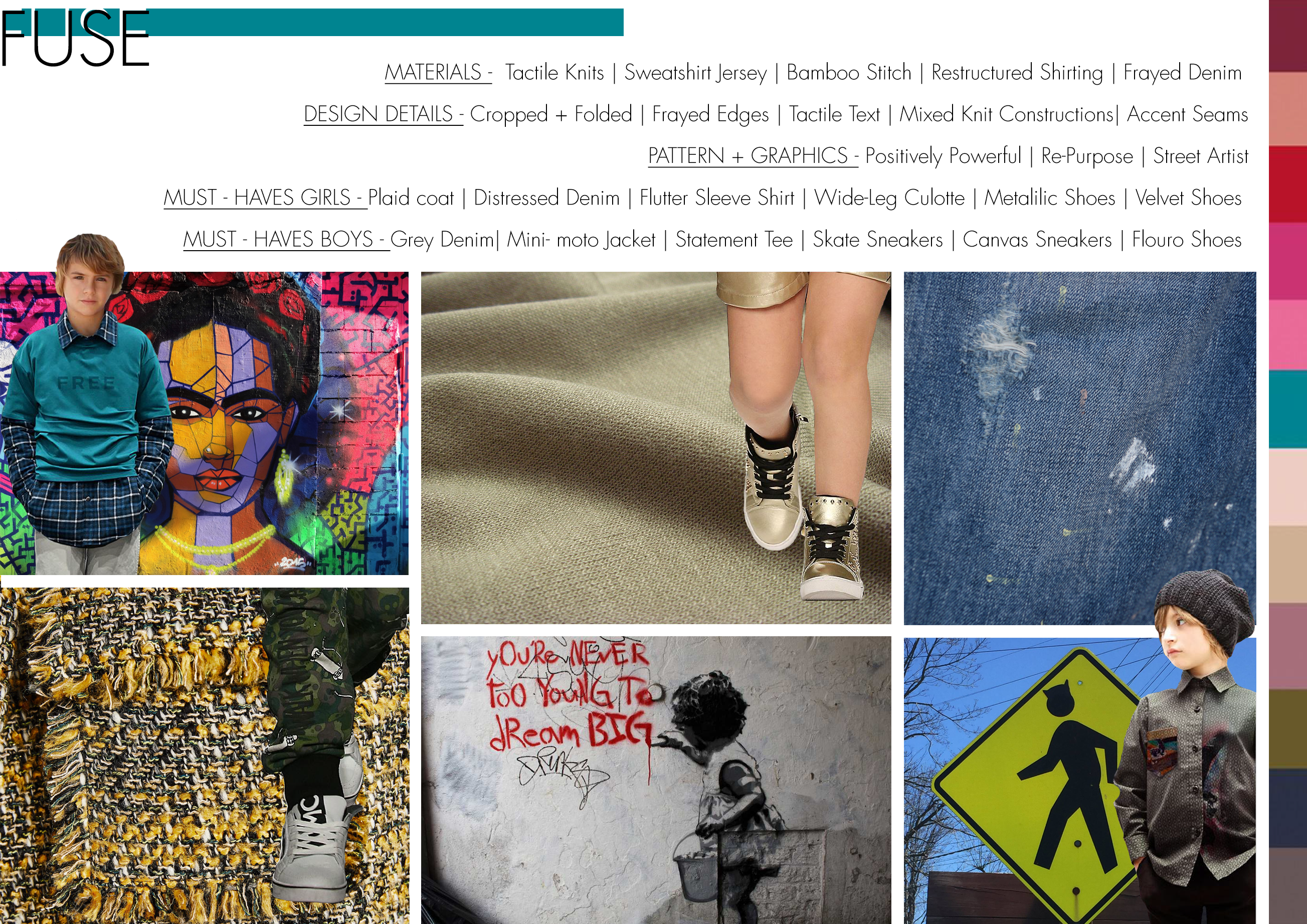 Oversized and edgy pieces mix with familiar favorites as slogan-driven tops are reimagined in bold fonts and extra-large sizes. Tattered and torn finishes pair with "pretty" details, including lace inserts. Worn but not worn-out, the look is characterized by a slouchy style of comfortable favorites.
TAKEAWAYS: Self Expression | Rebellious Undertone | Bold Messages | Updated Basics | Sporty or Utilitarian | Feminine Undertones | Art in Urban Settings | Denim Revival | '90s Grunge Revisited | Oversized + edgy