Say what you want, but we cannot wait to see what 2020 will bring for the world of fashion. As a result, we want to dive in this trendy piece that was an actual surprise for all of us: the denim skirt. Skirts have always been in any women's closet, in so many shapes and colours. But it has been a while since we have seen a denim skirt on the runway. Yes, you heard me, the runway!
Love it or hate it, the denim skirt always creates a strong impact on people. In 2020 this piece is back and better than ever! You might see it with numerous buttons, patches and so many details… The goal is to look like something pulled out of a thrift store. As for length, the midi skirt dominated every runway, from Céline to Chloé and Givenchy.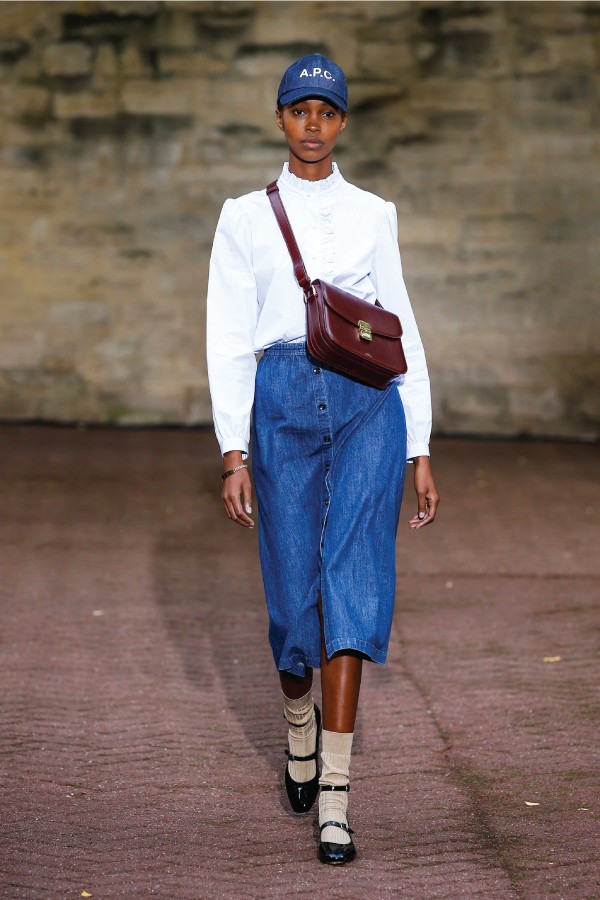 From A.P.C., this denim skirt looks amazing with a white shirt tucked in and trendy babydoll shoes. Add a cute bag and a cool hat to give it a more casual look.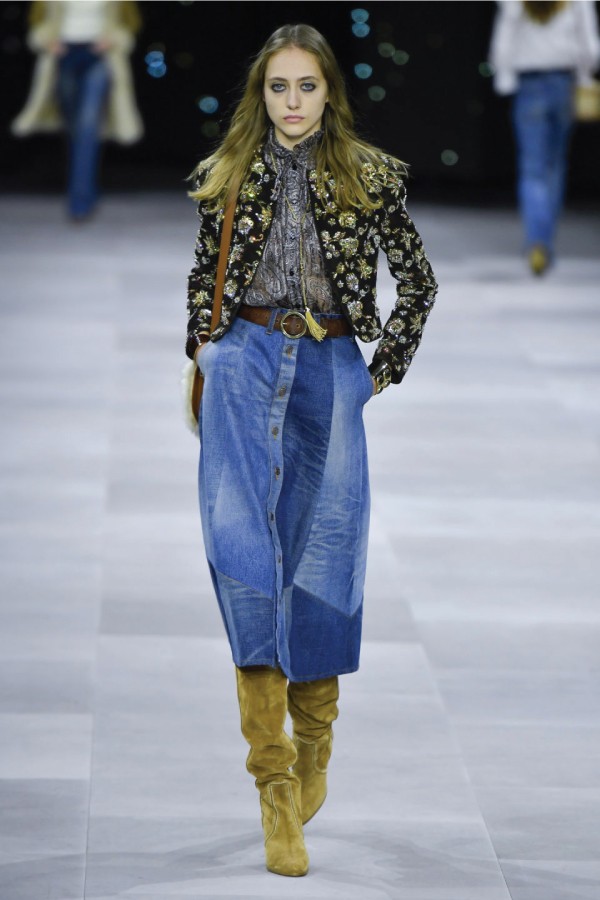 Grab a belt and knee-high boots and you got yourself the perfect outfit for Fall. Céline gives us this effortless look, with a midi denim skirt that can never go wrong.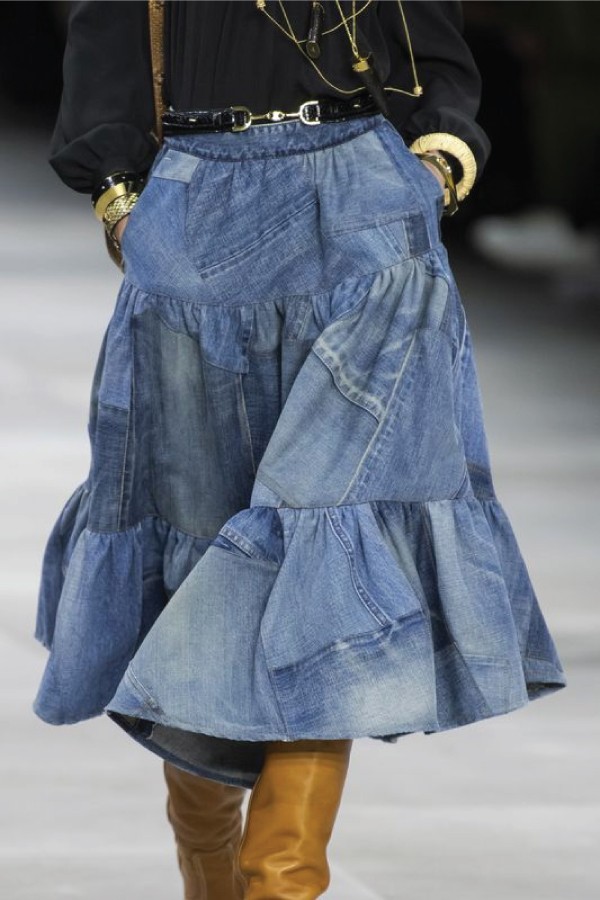 Also from Céline, catch this unique version of the midi skirt, with a little volume and a lot of character.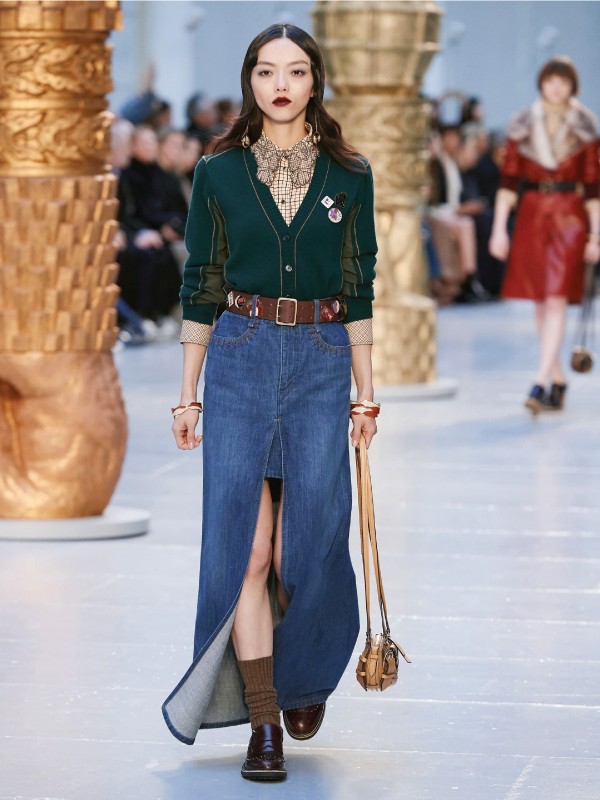 With a different take on the denim skirt, Chloé presented this particular piece that seems to have two different lengths, also belted at the waist. Pair them with an adorable micro bag and you are good to go!
As you can see, the denim skirt seems to be a timeless piece, that's make a great comeback this year. It goes with almost everything and can easily replace your go-to pair of jeans.
Keep reading about trends:
Spring 2020 Fashion Trend: Short Suits