I don't think you are ready for this. Today we bring you a 10 year' retrospective on the best runway moments of the last decade. From Lady Gaga's meat dress to Rihanna's naked gown, each year seems better than the last one! Let's take a tour on the 2010's best celebrity moments, and tell us which were your favorites.
2009 | Taylor Swift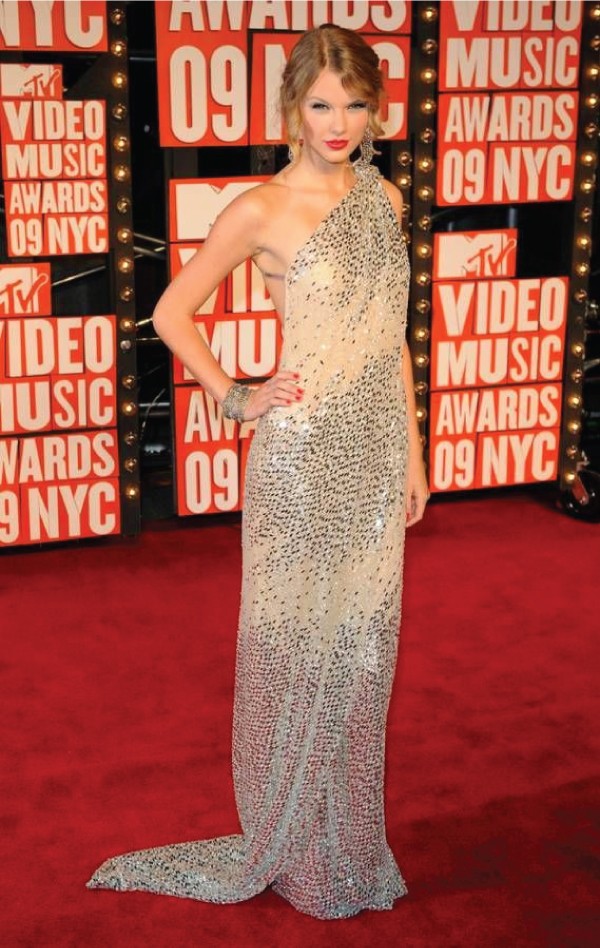 This glamorous look was worn at the MTV VMAs of 2009. This is such a classic look for Taylor, a timeless glittered gown, blonde bangs and a red lip. And when we say timeless we really mean it. This was in 2009, but who wouldn't wear this gown today?
2010 | Lady Gaga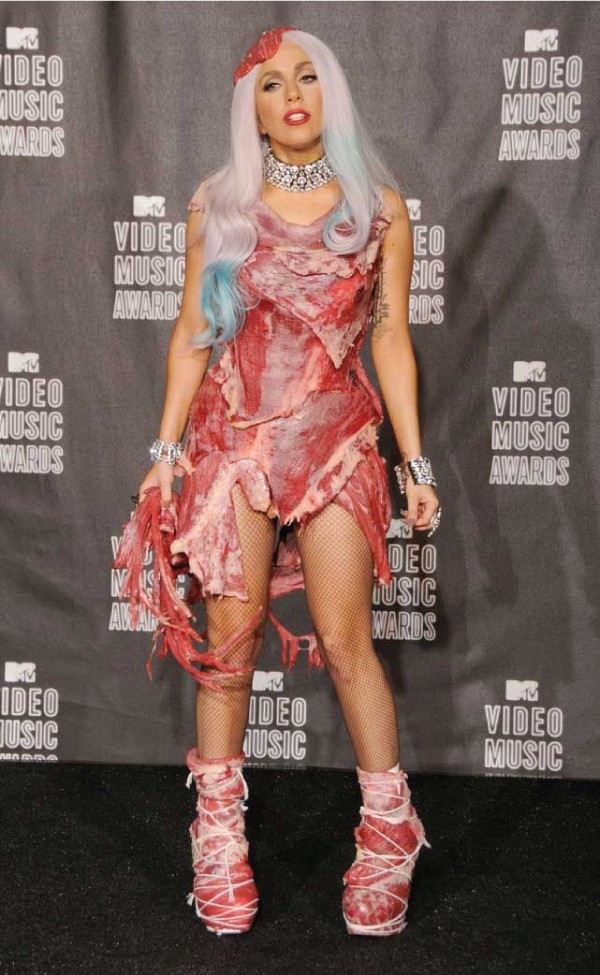 One of the most infamous dresses of all time, Lady Gaga wore the meat dress to the MTV VMAs in 2010, and we still remember this one after 10 years. Lady Gaga is well known for her eccentric looks, but this one is a winner. 
2011 | Nicki Minaj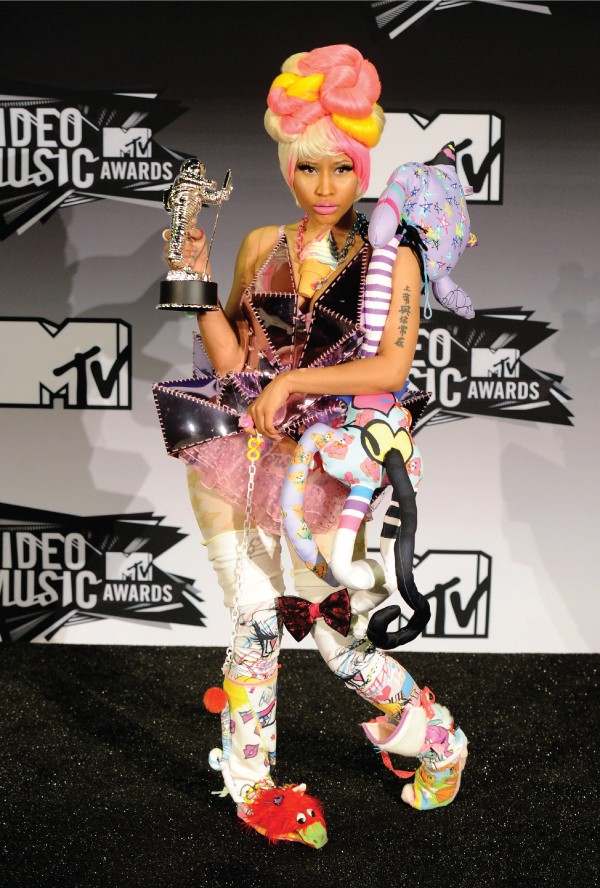 The hitmaker Nicki Minaj starts her career with cartoonish looks and crazy outfits, like at the MTV VMAs of 2011. As epic as her hit songs, her fashion sense brings us a pink wig, a mask and a metallic corset bodysuit. Is this one of the best runway moments or what?
2012 | Kristen Stewart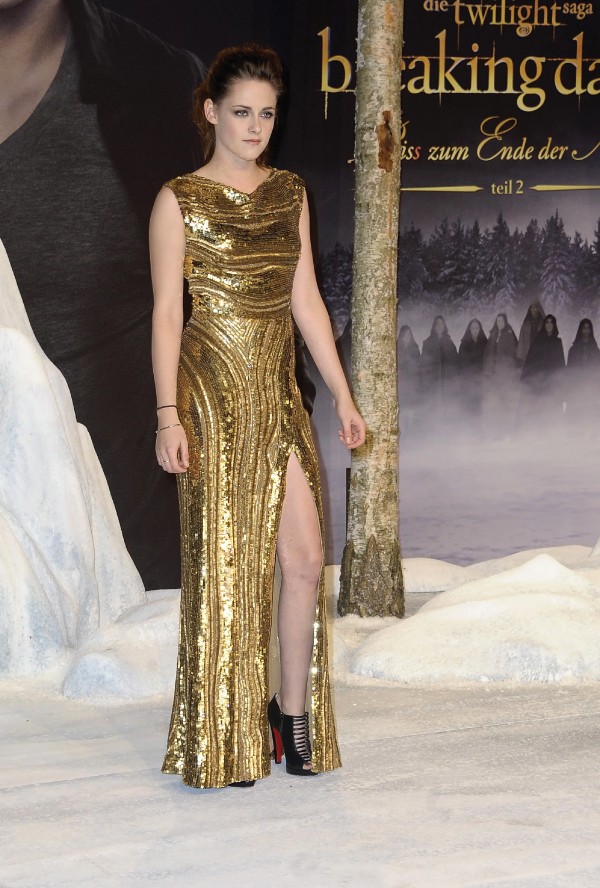 Forever our favorite vampire movie star, Kristen Stewart was a show-stopper in the premiere of Breaking Dawn Part 2. Kristen showed off her fashion sense by rocking a glittering bronze gown in the red carpet.
2013 | Kim Kardashian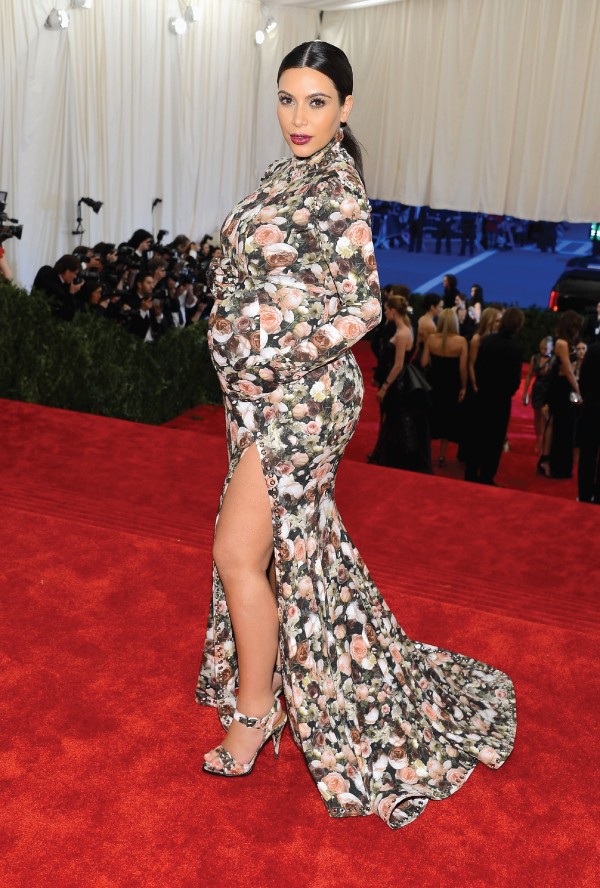 Kim's first Met Gala in 2013 was full of mixed emotions. While pregnant with her daughter, Kim wore a full floral turtleneck gown by Givenchy, complete with matching gloves. Although we thought this was an extremely bold and daring look, the Internet couldn't help but comparing her to a couch or Mrs. Doubtfire. 
2014 | Rihanna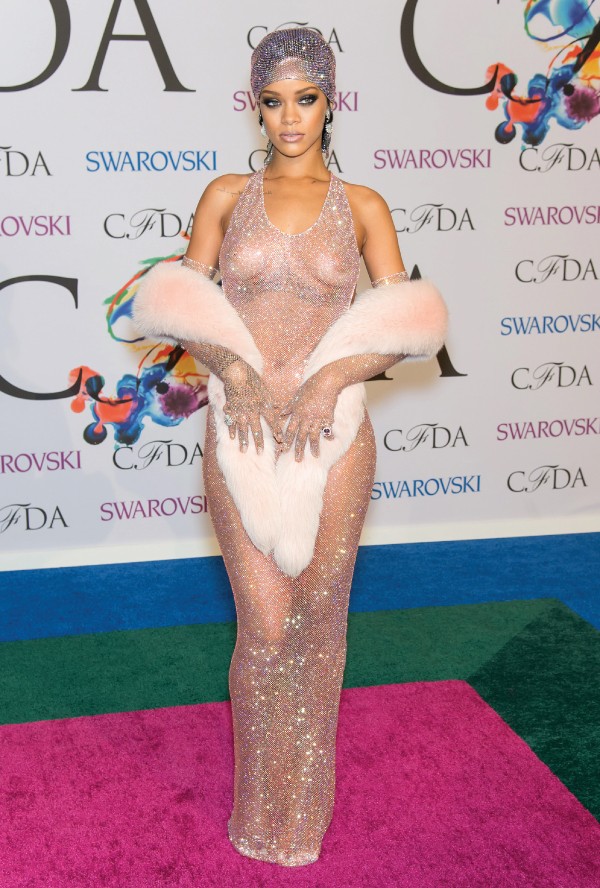 If there's one person that could wear a glittered 'naked dress' anywhere, it would be Rihanna. An Adam Selman creation, this ravishing dress was the talk of the year. Rihanna later said that her only regret in life was not wearing a bedazzled thong underneath!
2014 | Lupita Nyong'o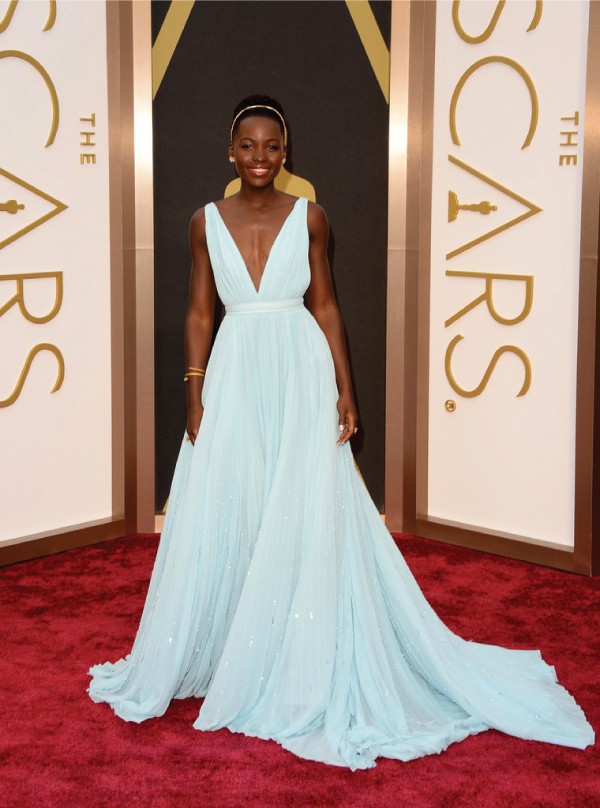 Winning her first academy award in 2014, Lupita Nyong'o  accepted the Oscar in a custom-made blue Prada gown. As the princess gown floated through the room, so did her status as fashion icon.
2015 | Beyoncé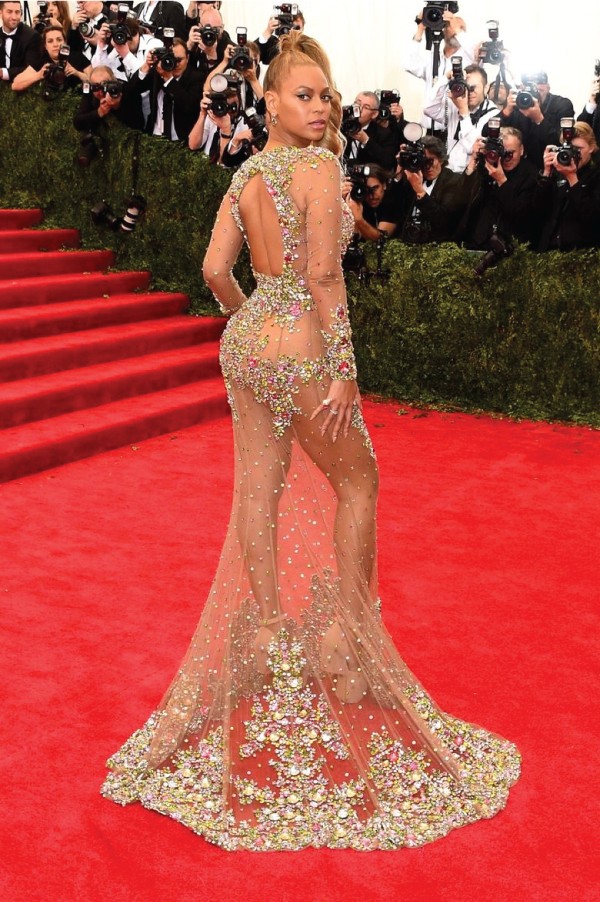 We already know that the Queen never goes wrong on a red carpet. This time, for the Met Gala in 2015, Beyoncé chose a 'naked dress', a stunning Givenchy gown, with jewels encrusted from top to bottom. An icon of the best runway moments, or what?
2016 | Selena Gomez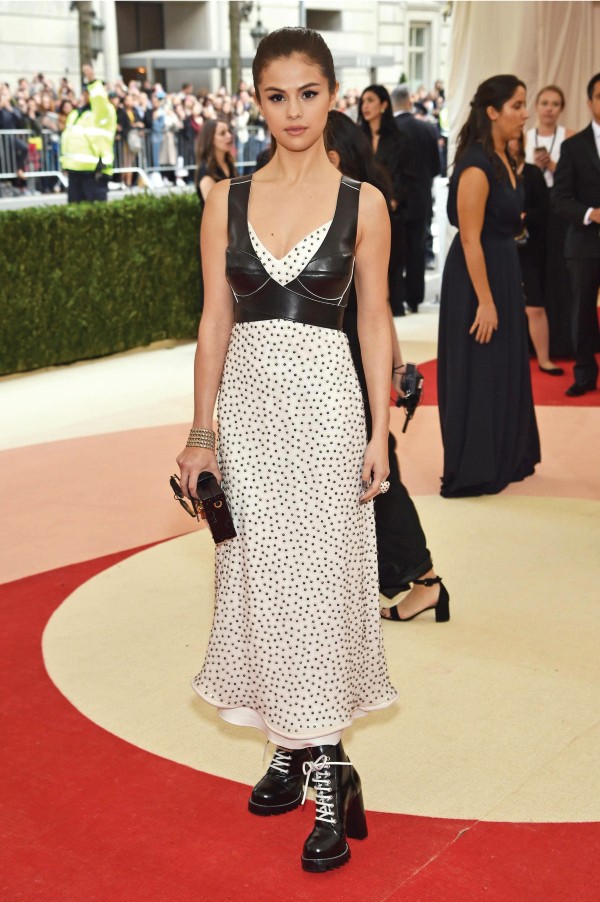 Selena Gomez brings out her 'fashion trend-setter' character to the Met Gala in 2016, exhibiting a Louis Vuitton slip dress and leather vest top. The lace-up boots gave it a more edgy look, completing the look perfectly.
2017 | Bella Hadid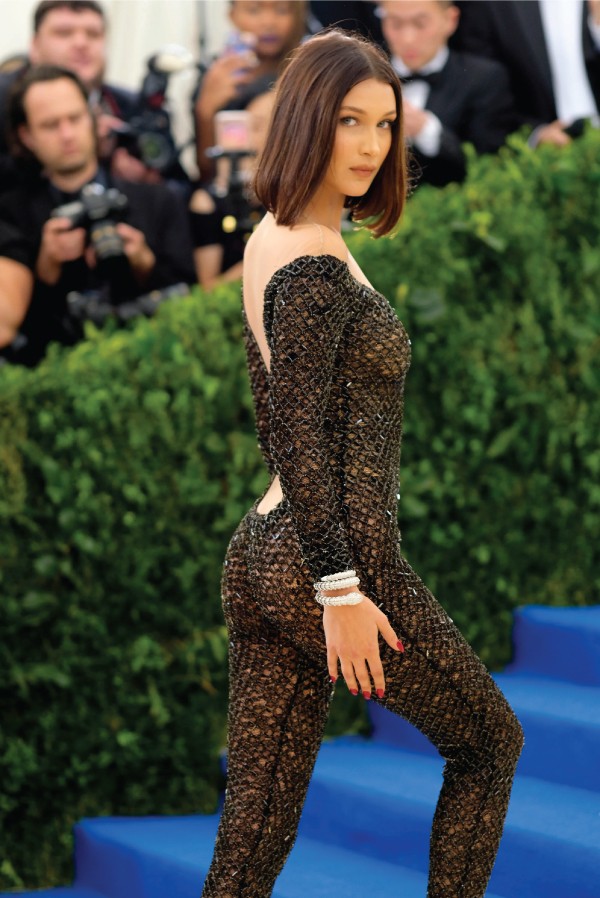 The Met Gala in 2017 will always be remembered by the outfit that Bella Hadid brought to the red carpet. She went full-on sexy superhero, with an extraordinary Alexander Wang bodysuit, black pumps and diamond bracelets.
2018 | Meghan Markle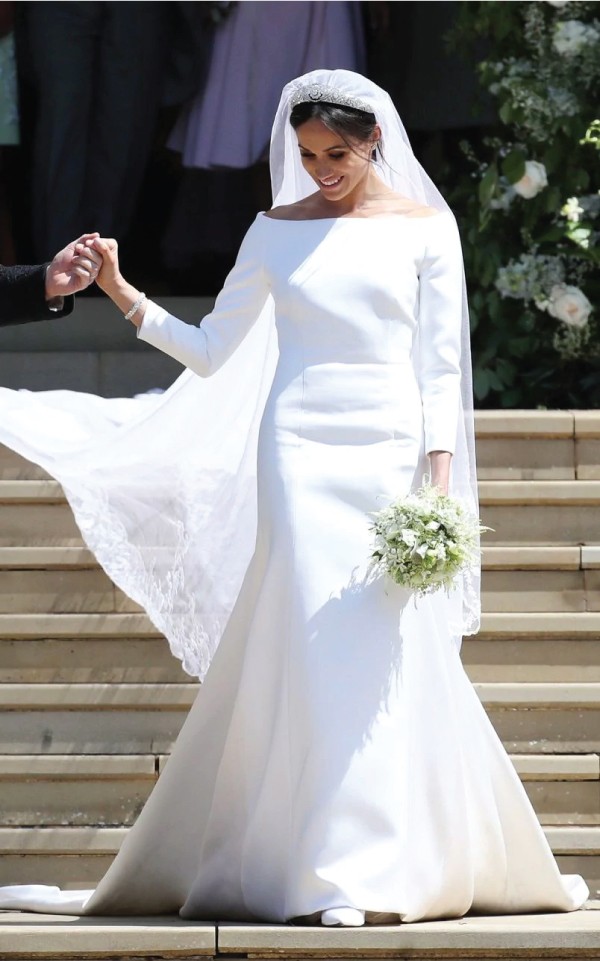 In her own fairytale, Meghan Markle married Prince Harry on May 19, in a Givenchy dress. As you may have seen, this was a moment to be remembered, as Meghan became the first black member of the British monarchy. 
2019 | Billie Eilish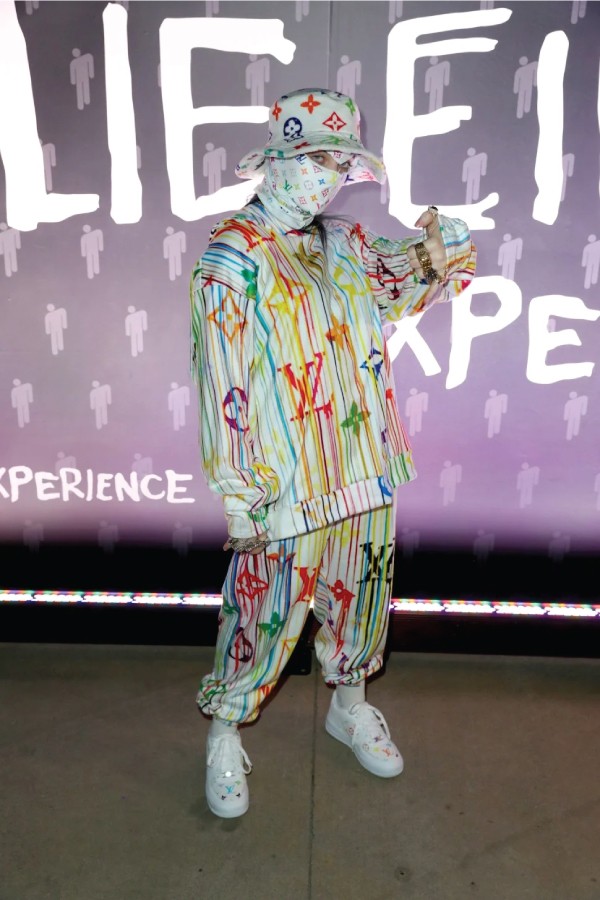 The most irreverent of pop stars, Billie brings us dark shades, somber looks and sporty sweats. This time, a Louis Vuitton print outfit was her go-to. Covering her entire body and face, Billie shows how her fashion sense keeps evolving and makes a great statement for punk and grunge fashion.