Originally posted at Vogue UK
Unless you're buying second-hand or vintage, sustainable fashion often comes with an expensive price tag. But considering the enormous environmental impact of the fashion industry –responsible for an estimated 10 per cent of global greenhouse gas emissions – it's vital that eco-friendly clothing doesn't remain a luxury available only to a few, especially in light of the surge in demand for clothes that are kinder to the planet.
With the current pandemic seemingly fuelling a new eco-consciousness, consumers are increasingly looking for sustainable options for the market. A survey conducted in April found that 67 per cent of consumers consider the use of sustainable materials to be important when buying clothes, while 63 per cent also look at the way a brand promotes sustainability. The problem? Less than a third of consumers are willing to pay more for eco-friendly products, according to one report.
Sustainable fashion doesn't have to cost a fortune, though, if there is enough demand out there. "There's a perception that sustainable fashion is expensive – this isn't necessarily the case," says Brittany Burns, director of strategy and corporate development at non-profit Fashion For Good. "As [new] innovations become more mainstream, [this] drives the prices down. There's a shift that has to happen."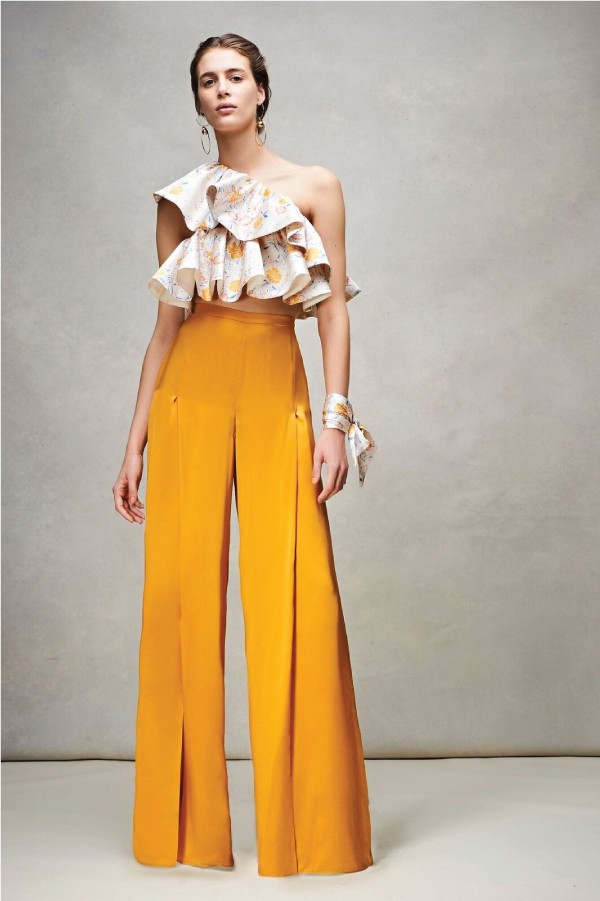 Putting a price on sustainable fashion
Right now, sustainable fashion typically comes at a premium price, although that's something that brands such as Ninety Percent are trying to change. The London-based label – which has committed to giving 90 per cent of its profits to charity – positions itself between fast-fashion brands on the lower end of the scale and contemporary brands such as Acne, with its T-shirts priced between £30 to £55. "Millennials, Gen Z – they should be able to afford our clothing," says the brand's founder Shafiq Hassan. "I wanted [to achieve the] equivalent quality to Acne, have all [our] sustainable processes embedded, and be one third of the price."
Making its products affordable has by no means been easy for the brand. "We're able to do [these prices] because we own the factory," explains Hassan, adding that all garment workers are paid a fair wage, and given health insurance in Bangladesh. The label's knitwear, for example, comes with a higher price tag (a Merino wool jumper is priced at £150) due the choice of premium materials, and the lower volumes the brand is producing at – although it's still more affordable than other contemporary labels.
The role of fast fashion brands
Major brands such as H&M – which has established itself as a key player in the sustainability space – have a clear advantage on pricing, thanks to the sheer volume of its production. H&M's Conscious collection, which features garments made of at least 50 per cent sustainably sourced materials (apart from in the case of recycled cotton) – currently offers T-shirts priced from £6.99 to £19.99. "It's really been H&M's mission to make sustainable fashion accessible and affordable for everyone," says Giorgina Waltier, H&M's sustainability manager in the UK.
H&M's size also allows it to invest in and scale up new technologies, such as Circulose – a new fibre made from discarded cotton textiles that the retailer first used in February. "We want to use our large size and scale to really drive systemic change across the entire industry," Waltier explains. "We are investing in new innovations to bring more sustainable materials to scale, so [they] can be affordable."
The fast-fashion chain has, however, faced accusations of "greenwashing" from some campaigners, who argue that H&M's entire business model – which requires selling large volumes of clothing at low prices – is the very antithesis of sustainability. H&M, however, argues it is fully committed to eventually becoming a "100 per cent circular business", although there is clearly a long way to go before that can be achieved.
Another big concern is whether it's possible for workers throughout the supply chain to be paid a living wage, considering the low prices that H&M is selling its products at. There's been an increased focus on the treatment of garment workers, who were left in a desperate situation due to brands cancelling $3.18bn of orders in Bangladesh alone at the start of the pandemic (H&M has committed to paying for its orders in full). According to the Clean Clothes Campaign, up to 93 per cent of brands don't pay a living wage to its suppliers. While H&M has outlined a strategy to create the "best preconditions for fair living wages," campaigners have called for a more concrete commitment to ensure all workers are paid properly.
Investing in sustainable brands
All this means consumers, who are used to low prices, may have to pay more to ensure the garments they're purchasing are being produced as sustainably and ethically as possible. "If you're paying €3 for a shirt, let's really think about what went into making that and the sacrifices that came along with [it]," Burns says. "That's not to say a shirt needs to cost €900; I think there's certainly an in-between [price]."
The mantra "buy better and buy less" is helpful when considering the affordability of sustainable fashion; if you invest in a garment that you can wear for years to come, instead of wearing it a few times and discarding it, the cost per wear automatically becomes lower. "Change has to happen in consumption patterns, too," she continues. "Buy less, but buy things that you want to keep for longer."
Consumer demand is what's going to make sustainable fashion affordable for all – meaning that it's important to support brands with strong eco-credentials, and ask more of those that aren't currently doing enough. That will lead to brands investing more in sustainable materials and technologies and in turn, lead to prices falling. "It's supply and demand; as demand evolves, the industry is working to match this demand," Burns concludes. "There's power in the decisions that consumers [make]."