Nowadays, people are trying out a range of aesthetics and styles, regardless of their actual activities, hobbies or music tastes, all in the name of experimentation, expression and freedom! This year's most popular fashion items are irreverent, trendy and statement. So, we have selected the ones that defined our year and we predict that they will continue to be trending. When the world seems to make any sense, dressing freely and impulsively can actually create a sense of control, even if it is only for a moment.
Although we continue with the same doubt about what the future holds due to the pandemic, everyone's adopting a "YOLO" attitude, contrary to the last year that was marked by a sense of restraint and caution! As we already said, 2021 trends were all over the place, from corsets, to different textures and neons!
Furthermore, sexy cardigans, sheer dresses, and popcorn tops? How should we analyse it all? Maybe we should just use what makes us feel good!
So, scroll down to know the year's most popular fashion items, and select your favorites.
The Mesh Corset
When we hear the word corset, we immediately think of Bridgerton or famous TikTokers making their incredible dances. The corsets by KNWLS, couldn't be more different and trendy! Their strappy hook-and-eye designs and bustier tops in mesh, shearling, and viscose are fantastic, and have celebrity fans like Kim Kardashian.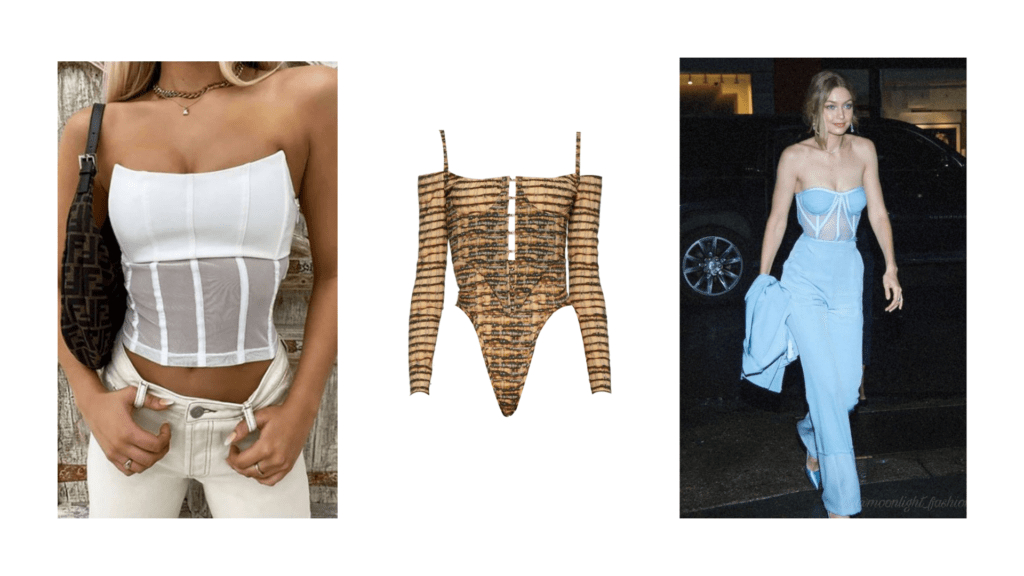 Popcorn Top
Popcorn tops came back in a big way this year, turning up by many designers and brands like Acne Studios. Chet Lo's had been working with the spring-y, bouncy material for years, often manipulating it to create little spikes. The top has a peculiar texture and acid color palette.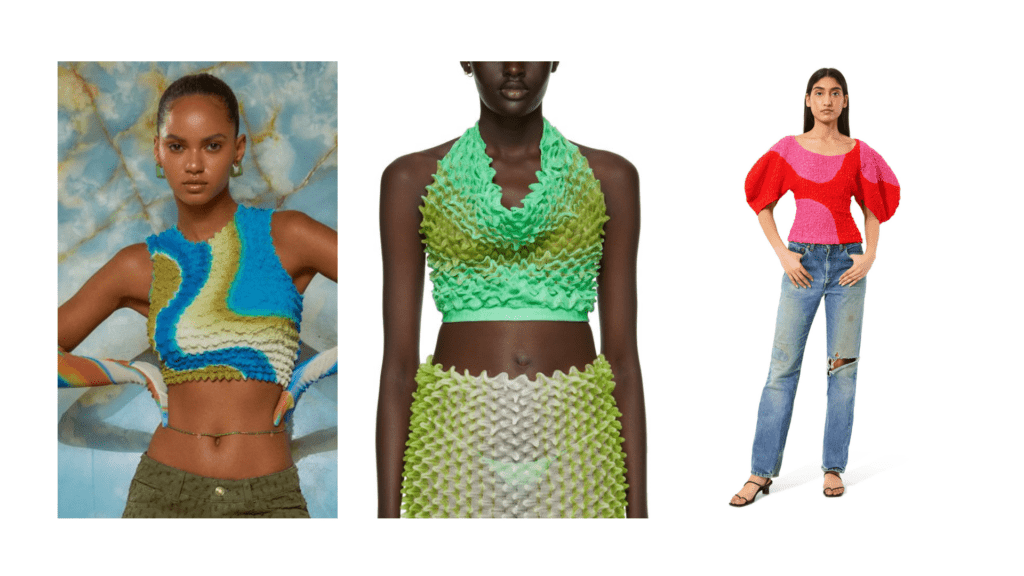 Neon Hoodies
Pangaia's hoodies sold out throughout the pandemic. They came in neon and bold statement colors and seem to be an innocuous hoodie. But, we all know that Harry Styles's wardrobe choices tend to create a frenzy, be it a feathered boa or a sweatshirt. These hoodies are made of organic cotton and tinted with eco-friendly dyes through a recycled water system and it's one of the lower-impact aethleisure choices you can make!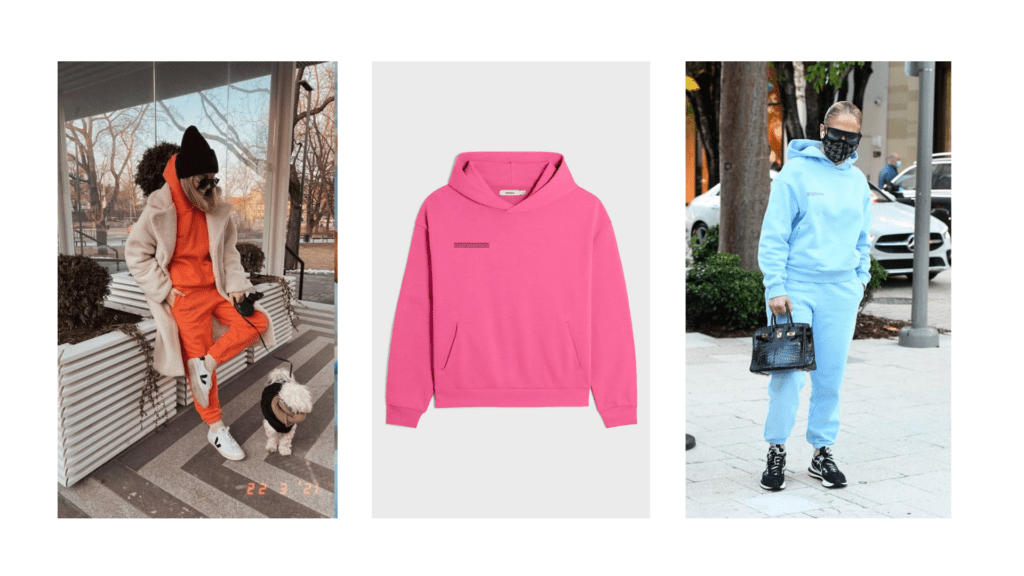 The Open Front Cardigan
Open-front cardigans went viral this year, specially the one from Jacquemus. So, the ribbed, chain-fastened knit make many young women wanting to dress it. These type of cardigans are covered, yet sexy, and versatile.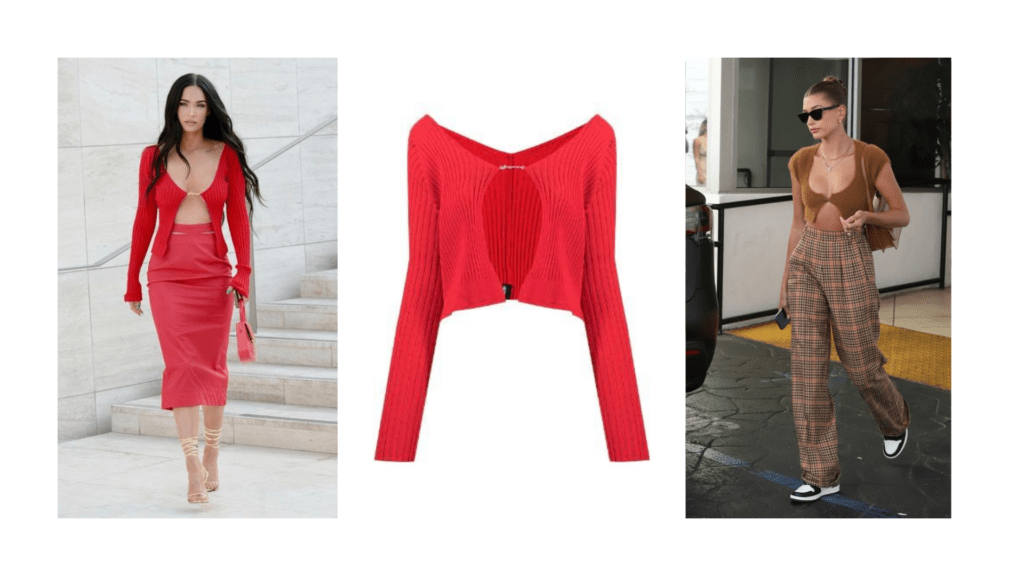 Cut Out Mini Dress
The designer Nensi Dojaka have won two fashion prizes, and her success comes down to her canny mix of razor-sharp tailoring and of-the-moment sensual edge. Dojaka's strappy, sheer dresses and petal-like bras were instant hits with celebrities like Rihanna, Dua Lipa, and Zendaya, but women everywhere have embraced her '90s-inflected designs!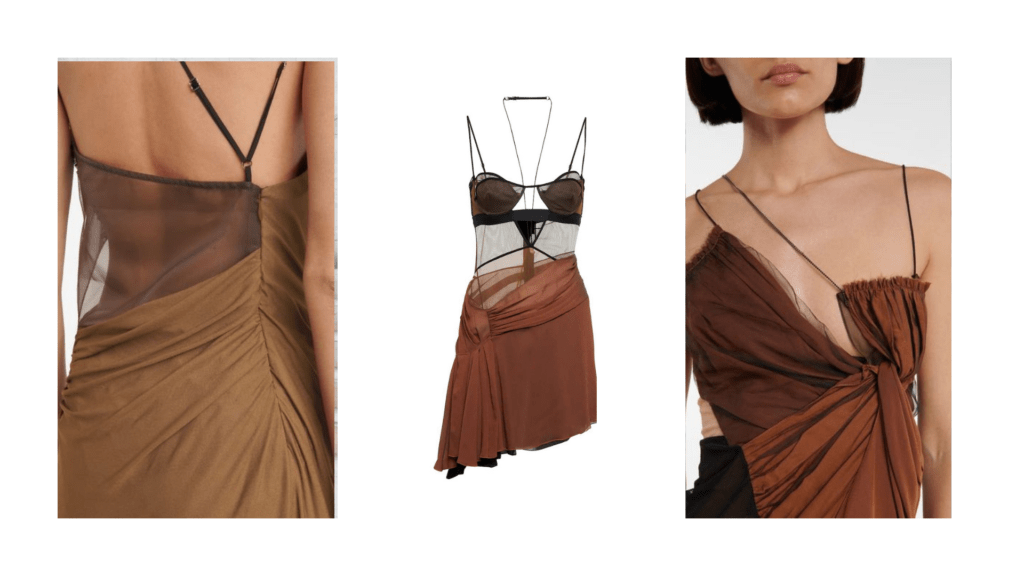 So, keep reading about the latest trends in fashion at:
The Perfect Wide Leg Trousers Outfits